Our Nutri-Lawn Brand
OUR CORE BELIEFS
We believe in being trusted partners with our customers in the provision of lawn nourishment.
We believe in our heritage of, and ongoing commitment to, the innovation and delivery of ecology friendly products and practices.
We believe that the quality of our work and the commitment of our people make a difference.
Why Nutri-Lawn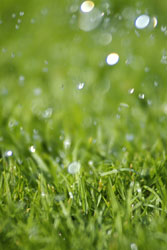 A Nutri-Lawn franchise puts you in a growing market. Homeowners are spending an increasing amount of time and money on home improvement and maintenance, including their landscaping. The market for professional lawn care services in North America has been growing by 5-8% each year and is projected to continue significant growth.
The Nutri-Lawn Difference
Nutri-Lawn led the industry in developing Ecology Friendly Lawn Care. Our heritage is built into our brand.
Our heritage, reputation, and customer service focus differentiates Nutri-Lawn from the competition in your territory. Our marketing and management systems will provide you with a long term competitive advantage. A Nutri-Lawn franchise is a business you can take pride in at the end of the day, knowing that your work for your satisfied clients has been done in an environmentally responsible way.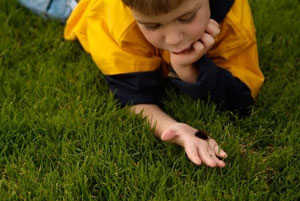 The Nutri-Lawn Opportunity
Nutri-Lawn is an established franchise system that provides a business ownership opportunity in the specialized business of lawn care. First franchised in 1988, Nutri-Lawn has locations in Canada and the U.S. and offers exclusive, protected territories to its franchisees. Training, ongoing business support and solid operations and marketing systems have been developed and implemented so that, when combined with their own business acumen, new franchisees have the highest possible potential for success. Running parallel with this trend is an accelerating interest in ecology friendly lawn and soil care services.
"Traditional" lawn care typically involves significant inputs of synthetic fertilizers, pesticides, and amendments. As public interest in less toxic and unnecessary products increases, the opportunity for Nutri- Lawn services is in a growth mode that is expected to continue.
Training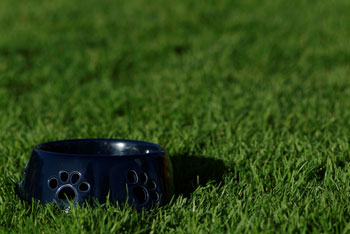 Nutri-Lawn provides you with initial training in turf management, business practices, customer service, sales, and marketing. Training is provided at Nutri- Lawn headquarters as well as on site in your own territory and provides you with the breadth of knowledge and specific expertise expected of a professional in the lawn care field. You will have the tools — systems manuals and electronic training materials — to train your staff as you add capacity to your business.
Ongoing training ensures that your knowledge and skills as well as those of your staff are kept current as new turf care products and techniques are introduced. As a Nutri-Lawn franchisee, you are never on your own in terms of support and services from our support offices. We provide you with complete systems to maximize your business growth.
This Nutrilawn franchise opportunity and other franchise business opportunities, businesses and franchises for sale on this web site are not to be considered as an "offering", "franchise offering", suggestion or recommendation by Franchise Leader™. This advertisement depends entirely on the truthfulness of the information provided by our advertisers which includes, but is not limited to, franchisers, franchise brokers, franchise consultants and business brokers. Franchise Leader™ recommends that you consult a lawyer, financial consultant, accountant or professional advisor before buying a franchise or business opportunity or any type of business. By using this form or any part of our website, you have agreed to all terms and conditions of Franchise Leader™. Please review our