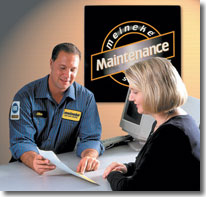 Why Automotive?
It's stable and still growing! If you are looking for a market with lots of potential, consider the opportunities in the automotive service market.
Annual sales in the US automotive aftermarket repair and service business is approaching $200 billion.
The number of cars and light trucks is up 23% in the last 10 years.
People are keeping their cars longer, the average age of vehicles has increased 11% since 1993 to 9.2 years.
More people want someone to fix their car for them.
As a result the Automotive repair and service market is growing at approximately 5% per year.


All of these facts combined create a tremendous opportunity in the growing automotive aftermarket repair and service business.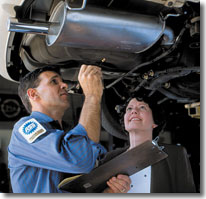 Why Meineke?
From 1972 up to Today, Meineke has had an extremely successful and vibrant history in the automotive service business. Today, Meineke's franchise owners still manage the business day to day, we are still passionate about the automotive business and franchising, and our business philosophy is still based on Sam Meineke's ideals. This mixing of our traditions with new strategies has made Meineke one of the most recognized and trusted automotive franchise brands in North America and the world.
There are over 2500 franchise opportunities in the US.
Meineke Car Care Centers is clearly in the top flight!
Right Service, Right Price!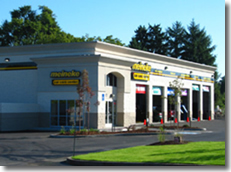 Meineke Car Care Centers has successfully adapted its automotive business franchise system to the one-stop model that today's consumers are looking for. Together both franchisor and franchisees share the advantages of a nationally recognized name with a strong new image, broad range of services, hands-on training, and a Meineke system that's geared to business success.
Benefits like these give each Meineke franchise a significant edge over the automotive competition in their market area. With a strong desire to succeed, you too can forge a Meineke success story in today's expanding automotive service market place.
This Meineke franchise opportunity and other franchise business opportunities, businesses and franchises for sale on this web site are not to be considered as an "offering", "franchise offering", suggestion or recommendation by Franchise Leader™. This advertisement depends entirely on the truthfulness of the information provided by our advertisers which includes, but is not limited to, franchisers, franchise brokers, franchise consultants and business brokers. Franchise Leader™ recommends that you consult a lawyer, financial consultant, accountant or professional advisor before buying a franchise or business opportunity or any type of business. By using this form or any part of our website, you have agreed to all terms and conditions of Franchise Leader™. Please review our