Proven Steps to Financial Independence
No Royalties
No Franchise Fees
You Own it Outright!
Quick Return On Investment
Our Experience and Your Security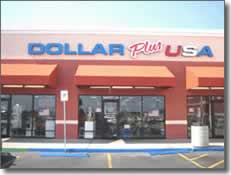 If you would like the financial independence and security of owning your own business, you can profit from MCN Dollar Store Developers proven steps to success. Even if you have no prior experience at running a business of your own, MCN Dollar Store Developers will work with you every step of the way .. from site selection and lease negotiation to merchandising and planning your store's Grand Opening.
This diligent attention to the details of starting your business helps to avoid the costly mistakes that doom most new enterprises. We will be there to help and guide you all the way from the initial site selection of your store, through the lease negotiations, design and construction of your store. MCN Dollar Store Developers will train you and your employees, and will even plan your very own store's Grand Opening.
Your Store
You Receive Complete Help in Setting Up Your Store
As an MCN Dollar Store Developers owner, you are not working alone. Once your location has been selected, MCN Dollar Store Developers Space Planners will provide you with a custom interior floor plan for your location. This design will maximize the available space and plan for future expansion.
Your store will be equipped with fully warranted, high quality, brand name fixtures and equipment. These, along with your start up inventory of merchandise, are shipped directly to your location. Then, an MCN Dollar Store Developers Build-Out Specialist will come to your location and personally oversee that the interior renovations are properly done according to the custom design for your store.
Your exterior sign will be designed, constructed and installed according to the criteria and specifications for your location. All MCN Dollar Store Developers exterior store signage will meet the standards of the mall or shopping center and the regulations of local and state government.
The Bottom Line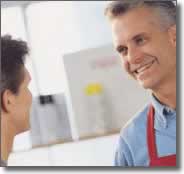 MCN Dollar Store Developers is an independent developer and wholesale merchandiser...not franchiser. That fact is important because it translates into a better bottom line for you.
Here's why: With an MCN Dollar Store you will receive all the benefits of a franchise chain, without the obvious drawbacks.
You own your own store 100 percent. Unlike a franchise, you do not have to pay any ongoing fees or advertising royalties which can cut deeply into your profits.
With an MCN Dollar Store you will benefit from MCN's business experience and advice wich enables you to get superior merchandise at fantasic prices and you own your store 100%. The result is a better bottom line for you...which means "More Bang for your Buck!"
Dollar Plus!
MCN Dollar Store Developers is proud to announce an exciting new concept in the Dollar Store Industry...
EXTREME VALUE MULTI-PRICING!
After careful research and test marketing, MCN Dollar Store Developers is now rolling out multiple price point stores with some merchandise priced beyond the traditional $1.00 price point...
You now get More Bang For Your Buck & So Do Your Customers!!
Our research has found that our shoppers are looking for a bargain, and with our new concept stores that is exactly what they get!
We have carefully selected additional suppliers and items to provide some exceptional merchandise bargains which can be readily sold at $2.00 up to around $15 per item.
These items are priced at 50% LESS than you would pay for these same items at traditional full price retail stores such as Pier I, Bed Bath and Beyond, Crate and Barrel or any major department store.

The proof is in the cash registers!!
The results of this new campaign are overwhelmingly positive!
SALES ARE UP! REVENUE IS UP!
This MCN Dollar Store Developers franchise opportunity and other franchise business opportunities, businesses and franchises for sale on this web site are not to be considered as an "offering", "franchise offering", suggestion or recommendation by Franchise Leader™. This advertisement depends entirely on the truthfulness of the information provided by our advertisers which includes, but is not limited to, franchisers, franchise brokers, franchise consultants and business brokers. Franchise Leader™ recommends that you consult a lawyer, financial consultant, accountant or professional advisor before buying a franchise or business opportunity or any type of business. By using this form or any part of our website, you have agreed to all terms and conditions of Franchise Leader™. Please review our