Why Purchase a Franchise? Join a Winning Team!
Our experienced and dedicated staff is committed to meeting all of your business support needs, whether you're starting your business from the ground up or simply adding tax related services to your existing product line. We work with you to develop an individual plan to meet your goals and ensure your success as an integral part of our winning team. Start-up costs are low, and funding is available to qualifying candidates.
So, what are you waiting for? Come get in on the ground floor of this dynamic franchising opportunity!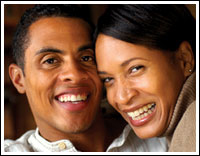 History
Founded in 2000
Franchising since 2004
Low start-up costs
Operating more than 1200 locations nationwide
Ground-floor franchising opportunity!
Who we are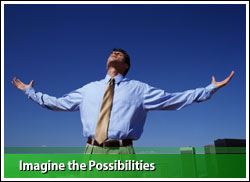 Instant Tax Service is an income tax preparation firm specializing in tax preparation services including federal and state tax preparation, electronic filing, instant refunds, and refund anticipation loans. Instant Tax Service is a fresh face in the tax industry with more than 1200 locations nationwide.
Instant Tax Service grew from a single retail office just outside Cincinnati, Ohio in 1994. Fesum "Fez" Ogbazion was a junior in college looking for a way to build a business. He opened his first venture in a former tax office and filed 600 returns his first year. Fez called his business "Instant Refund Tax Service" and opened 26 additional locations over the next 5 years.
Realizing they were facing a serious local competitor, a Fortune 500 company offered to buy out Instant Refund Tax Service. Fez agreed… andinvested the money from the sale to build a bigger and better tax business. That fresh start became Instant Tax Service, headquartered out of downtown Dayton, Ohio.
Established in 2000 and franchising since 2004, Instant Tax Service has continued to grow into new markets and exceed all expectations for success. In 2006, we doubled the number of our retail locations. In 2008, the number of our stores nearly tripled from 500 to over 1200 nationwide. We've helped more than 200 entrepreneurs achieve their dreams of ownership.
Now it's your turn.
Why Franchise? Instant Opportunity!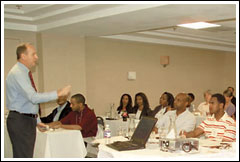 If you have an entrepreneurial spirit and the drive to succeed – this is the team for you! As the owner of your own business, you'll have the power to determine your financial future. All it takes is a little hard work and smart business decisions… starting with an Instant Tax Service franchise!
As an Instant Tax Service franchisee, you'll reap the personal and professional rewards of a successful business owner and provide your customers with a wide variety of innovative financial services and products designed to make their lives easier - and your life better than you ever imagined.
Why Instant Tax Service? Proven Performance!
If you're an entrepreneur looking for a dynamic and rewarding way to serve your community and invest in your business future, Instant Tax Service is a great way to build your dream. That's because each franchisee receives proven, time-tested information and training at our state-of-the-art training center. Our year-round support staff includes specialized support teams, local operational support in select markets, and comprehensive reporting tools. We're with you every step of the way.
This Instant Tax Service franchise opportunity and other franchise business opportunities, businesses and franchises for sale on this web site are not to be considered as an "offering", "franchise offering", suggestion or recommendation by Franchise Leader™. This advertisement depends entirely on the truthfulness of the information provided by our advertisers which includes, but is not limited to, franchisers, franchise brokers, franchise consultants and business brokers. Franchise Leader™ recommends that you consult a lawyer, financial consultant, accountant or professional advisor before buying a franchise or business opportunity or any type of business. By using this form or any part of our website, you have agreed to all terms and conditions of Franchise Leader™. Please review our