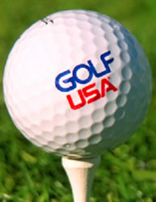 Why Golf USA?
#1 Rated Golf Franchise in 2007
Worldwide Name Recognition
Buying Power through the Global Buying Network
Largest International Golf Franchise
Largest Support Team in Golf Franchising
More than 100 Locations
Corporate Locations in the United States and Europe
More Retail Experience than any other Golf Franchise
Training Second to None
Services Provided by the #1 Golf Franchise Partner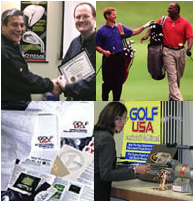 Market Analysis
Site Location Assistance
Lease Negotiation Assistance
Store Layout, Design, and Fixturing
Training
Buying Power
Advertising, Marketing and Promotional Programs
Inventory Control
Point of Sale Equipment and Software
On-Going Business Analysis Support
THANK YOU! for viewing
Entrepreneur Magazine's #1 Rated Golf Franchise for 2007.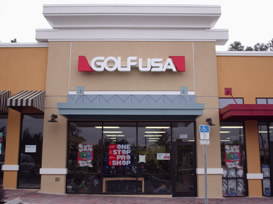 A retail golf store is a
fun and exciting business
that takes motivation, determination and passion for success. Golf USA partners with you to combine their knowledge and experience in the industry with your background and passion. With
over 100 stores worldwide
, we are one of the largest golf retailers and the only U.S. franchisor actually operating our own corporate stores. We are committed to the same business that you are considering.
With the
largest support staff
in golf franchising, Golf USA is able to bring expertise to you from all the aspects of the business.
Partner with a winner!



Click on Request Information for FREE info on how to open a Golf USA franchise today!
Please Note:
This Golf USA franchise opportunity and other franchise business opportunities, businesses and franchises for sale on this web site are not to be considered as an "offering", "franchise offering", suggestion or recommendation by Franchise Leader™. This advertisement depends entirely on the truthfulness of the information provided by our advertisers which includes, but is not limited to, franchisers, franchise brokers, franchise consultants and business brokers. Franchise Leader™ recommends that you consult a lawyer, financial consultant, accountant or professional advisor before buying a franchise or business opportunity or any type of business. By using this form or any part of our website, you have agreed to all terms and conditions of Franchise Leader™. Please review our
Terms & Conditions
for more information.