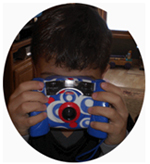 Are you looking for a better work-life balance, more flexibility in your day, making a difference in the lives of young people and the opportunity for financial gain? If you answered yes to any or all of these, CompuChild® may be the business you have been searching for.
Training and Support
As a CompuChild® franchisee, you join an organization that is 100% committed to your success. We provide comprehensive training and on-going support to ensure you achieve the level of success you desire.
Our initial training is conducted in your territory. You do not incur travel costs or the hassle associated with traveling to a corporate office in another state. In addition, we work with you to secure your initial centers through our comprehensive training program as well as visiting centers with you.
On an ongoing basis, we advise our franchises in the areas of operations, advertising and marketing, accounting and bookkeeping systems, technology, recruiting, and other important areas of the business. In addition, we have a large and wonderful network of franchises that allows us to facilitate the sharing of valuable experiences.
Our Business Model
You can choose to operate your business as an owner/operator where you run your business and teach the classes, or as an owner/manager where you run the business and you hire instructors to teach classes. You may find teaching a few classes and having instructors teach the remaining is the right balance for you. In any case, you will enjoy the freedom and rewards that come from operating a successful home-based business with very low overhead.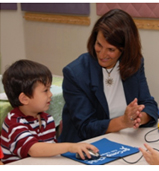 The CompuChild® Difference
We focus on academic readiness skills, emphasize collaboration and cooperation, provide structured lessons, and are affordably priced. We keep the class sizes small and don't charge registration fees. We are dedicated to early education and learning that's entertaining to kids.
Our cutting-edge system provides relevant technology education to preschool age children at both private and public day care and preschool centers. We offer tremendous added value to the curriculum offered by our client centers. The CompuChild® program enables day care and preschool centers to provide computer education to their students without lifting a finger. They simply provide a classroom and CompuChild® does the rest. Parents enjoy the opportunity to provide their children with important technology education in an environment that promotes and encourages learning.
Investment
With the initial franchise fee of $17,500, you receive
an exclusive territory
, initial training in your territory, advertising and marketing materials, classroom supplies, software, computer, printer and specialized equipment just for kids including a digital camera, keyboard and mouse. We provide everything you need to begin operating your business. Other start-up costs are minimal.
This CompuChild franchise opportunity and other franchise business opportunities, businesses and franchises for sale on this web site are not to be considered as an "offering", "franchise offering", suggestion or recommendation by Franchise Leader™. This advertisement depends entirely on the truthfulness of the information provided by our advertisers which includes, but is not limited to, franchisers, franchise brokers, franchise consultants and business brokers. Franchise Leader™ recommends that you consult a lawyer, financial consultant, accountant or professional advisor before buying a franchise or business opportunity or any type of business. By using this form or any part of our website, you have agreed to all terms and conditions of Franchise Leader™. Please review our