This web site and the information contained herein does not constitute the offer or sale of a franchise. There are certain states that require the registration of a UFDD before the franchisor can advertise or offer the franchise in that state. This franchise may not be registered in all registration states and may not offer franchises to residents of those states or to persons wishing to locate a franchise in those states. The offer and sale of a franchise can only be made through the delivery and receipt of a Uniform Franchise Disclosure Document (UFDD).
As a Canine Dimensions certified dog trainer and franchisee, you will be the answer to the prayers of dog owners that love their dogs, but just cannot find a way to deal with barking, house breaking or other behavioral issues. Every year thousands of dogs unfortunately end up at local shelters because owners just cannot find a way solve their dogs' behavior problems. We have many heart warming letters thanking us for keeping their dog-centric family together.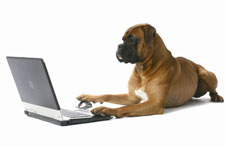 What kinds of people make great Canine Dimensions Franchises Owners?
They Love dogs
Have great communications skills
Are highly motivated to build a successful business and are committed to success
Enjoy teaching and training others
Want a flexible schedule and freedom from the 9 to 5 grind
No dog training experience required!
Even if you're a pure beginner, our certification program is designed to fully train you in the Canine Dimensions system. After you complete your training we will be there to help and support you every step of the way.
Our proprietary dog training and behavior modification systems are designed for busy, working people who want effective, lasting results. Our balanced training methods combine modern operant conditioning techniques with traditional and intuitive training protocols – all them 100% humane and natural, not old school dominance based.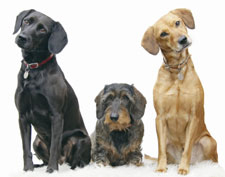 Dog Training is a Great Way to make a Living!
If you love man's best friend, enjoy helping people and would like to make a living in a business with great rewards and personal satisfaction, then being a Canine Dimension's franchise owner just might be for you.
Unlike more expensive franchises that come with very high start up costs, Canine Dimensions can be started and run from the comfort of your home with no special equipment and no need to lease commercial space.
Why Dog Training is such a Great Business
One of the most rewarding parts of being a dog trainer is the joy of helping families and dogs find a way to live together in harmony. A trained dog is a happy and safe dog. Dog owners seek help for many reasons. In some cases they cannot find a way to keep their family member from wandering off, or get their dog to follow life-saving commands like "come". Imagine the satisfaction of knowing how many dogs will not be accidentally hit by cars or even taken by strangers after being properly trained by a professional.
This Canine Dimensions In-home Dog Training franchise opportunity and other franchise business opportunities, businesses and franchises for sale on this web site are not to be considered as an "offering", "franchise offering", suggestion or recommendation by Franchise Leader™. This advertisement depends entirely on the truthfulness of the information provided by our advertisers which includes, but is not limited to, franchisers, franchise brokers, franchise consultants and business brokers. Franchise Leader™ recommends that you consult a lawyer, financial consultant, accountant or professional advisor before buying a franchise or business opportunity or any type of business. By using this form or any part of our website, you have agreed to all terms and conditions of Franchise Leader™. Please review our